About Donna Byrnes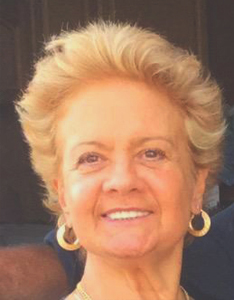 Donna Byrnes, R.M.T. is a dynamic and compassionate woman with more than 25 years dedicated to helping individuals and groups within various business environments and health care settings. She shares her multitude of talents and expertise with all in need. She has performed extensive work in drug and alcohol counseling, AIDS/HIV patient support, behavioral therapy and complementary medicine.
Donna began her path in 1993 when she opened the Byrnes Family Care Adult Home in Livingston Manor, New York. A six-bed facility home for geriatric and mental illness and chemical abuse clients for the Office of Mental Health. Through her interactions with clients and families, Donna realized the growing need for skills outside the facility.
She began supporting clients with maintaining sobriety through education and spiritual guidance, as well as implementing the 12 Step Program for groups and families. In addition, she administered to behavioral modification techniques, stress reduction and spiritual theories to approach her clients' dependencies. She eventually began working for Daytop Village in Swan Lake, New York as an Addictions Counselor.
Spiritually guided, Donna was soon later lead to the path towards a more sacred calling. She embarked on a journey to Karnataka State in southern India to study the Tibetan Buddhist traditions of wisdom and compassion at the Drepung Loseling Monestary.
There, she studied the nurturance of inner peace, kindness, communal understanding and healing.
A rare event occurred when Donna was invited to listen to a speech given by the Hindi Holy man, Ravi Shankar Guruji. At one point during the speech, the Dali Lama jokingly tugged on Ravi's beard and asked if it was real.
While staying at the Mindrolling Monastery in Clement Town, India.
Upon recognition for her studies and works, she received her certifications which coincided with His Holiness's public teachings. Shortly after, Donna was inducted into Karuna Foundation, where she and a select few scholars were blessed by one of the Dali Lama's teachers.
Video of the Karuna Foundation Induction ceremony can be found on YouTube.
Since then, Donna has risen spiritually and mentally. She is an Ordained Reverend, Reiki Master, Integrated Energy® Practitioner, Master/Teacher of Magnified Healing® and Behavioral Therapy.
She continues to grow as a Spiritual Healer as a result of over 300 private energy healing sessions for various clientele, with excellent human relation skills, dealing with a variety of service professionals and clients. Donna possesses the superior ability to achieve immediate and long-term goals resulting in increased client awareness and personal growth; honoring professional boundaries and ethics.
Read for yourself the successes Donna celebrates with her clients by heading over to her Testimonials Page…